Center and Periphery
Cultural Deserts in Eastern Europe
13. 04. 2021
- 31. 03. 2023
2021
2022
2023
EEA Grants

Center and Periphery: Cultural Deserts in Eastern Europe was a two-year project organized by tranzit.cz in collaboration with OsloBiennalen and Kunsthall Oslo as a part of the activities of the Biennale Matter of Art. The project was supported by a grant from Iceland, Liechtenstein, and Norway (EEA Grants) as a part of the program Culture. Within the framework of the project, we organized artist and curatorial residencies in Prague and Oslo, initiated the creation of new artworks and participated in their production and funding, published a discussion podcast series, and organized public discussions and workshops. The project culminated in an international exhibition of contemporary art – the Biennale Matter of Art 2022.
About
Power relations permeate the artistic field and create hierarchies – among spectators and participants, within artistic institutions, and between artists and other actors both inside and outside the artistic field. They are determined by social and economic conditions, and they define art and how much and for whom the art in question is accessible, but they never do so without limits. How is it possible to subvert existing power configurations from the position of one who is themself permeated by them? Where does the desire of the artist, curator, producer, and other actors come from, and what role does it play in disrupting these power schemas, in creating collaborations that seem impossible and relationships that inevitably collide with great social and cultural differences? How does one create relationships and collaborations with others, transform one's own institutional practice on the basis of these relationships, and think about the extent to which various socio-economic processes (e.g. gentrification, revitalization, state funding strategies for the arts) imprint themselves on these relationships? The project focuses on peripheral and liminal forms of art making and transformative artistic strategies that enter into open and active relationships with other disciplines and communities. It turns its attention simultaneously to the inner essence and the outer context of artistic operations. We direct our focus toward people with a broad range of experiences and those who come from different social classes, and in dialogue and collaboration with them, we search for new and different (or old and rediscovered) content and formats for artistic, cultural action.
Activities
Mycelium Litvínov
A SPACE FOR SHARED CULTURE IN THE LIBUŠE COMMUNITY CENTER IN LITVÍNOV
Mycelium (which translates as Podhoubí in Czech) initiative was created with the aim of supporting the community in the Janov neighborhood of the town of Litvínov and expanding its emerging solidary network for sharing time, experience, and resources to which not everyone has equal access. The venue for the project was the Libuše socio-cultural center in Litvínov, which supports the long-term development of community life for the residents of Janov. In the framework of getting to know each other, building trust, and finding the boundaries of dialogue, free creative workshops and activities open to all locals and visitors took place in the Libuše center and its surroundings throughout September 2021. The creators of the project were artist Bára Bažantová and anthropologist Lenka Podroužek Polčová.

Mycelium started on September 1, 2021, and throughout the month, several activities, events and workshops were held, for example, a video creation workshop, a field trip to the zoo combined with an art workshop, a graffiti jam combined with a concert by the hip-hop group Gipsy G, and a workshop led by artist Laura Fiľáková. Dozens of children from the local community took part in the program
Michal Karvay - Dyk more
The program continued in October with a public-space exhibition of drawings by Michal Karvay, a talented young student from the primary school in Janov. The exhibition was installed on public poster boards and took place from October 4–24, 2021.
Hoří chemička, něco si přej. / The chemical plant is burning, make a wish.
In September 2021, artist and social worker Bára Bažantová and anthropologist Lenka Podroužek Polčová moved to the Libuše community center in the Janov housing estate in Litvínov for the entire month. During this time, Bažantová kept a diary, which became the basis for the book Hoří chemička, něco si přej (The chemical plant is burning, make a wish). In the text, Bažantová records—with an awareness of the problematic nature of her position—the everyday life of the local community, its patterns, and its unwritten rules.
At the same time, the author allows the text to be permeated with her doubts and questions about the borders of the individual worlds she finds herself between and with the possibilities of their intermingling. This makes the book more than a mere record of an artistic project; it presents its readers with an empathetic message about the ways we can perceive the pursuit of understanding between people with different starting points and life experiences. Not least of all, it is also an adventure story. This aspect of the book is highlighted by the illustrations by Michal Karvay, a resident of Janov. However, Karvay is not just the book's illustrator. Michal's drawings and Bára's text are largely based on their shared experiences and mutual dialogue, thus bringing together, among other things, an account of an unusual friendship.
Podcast Raut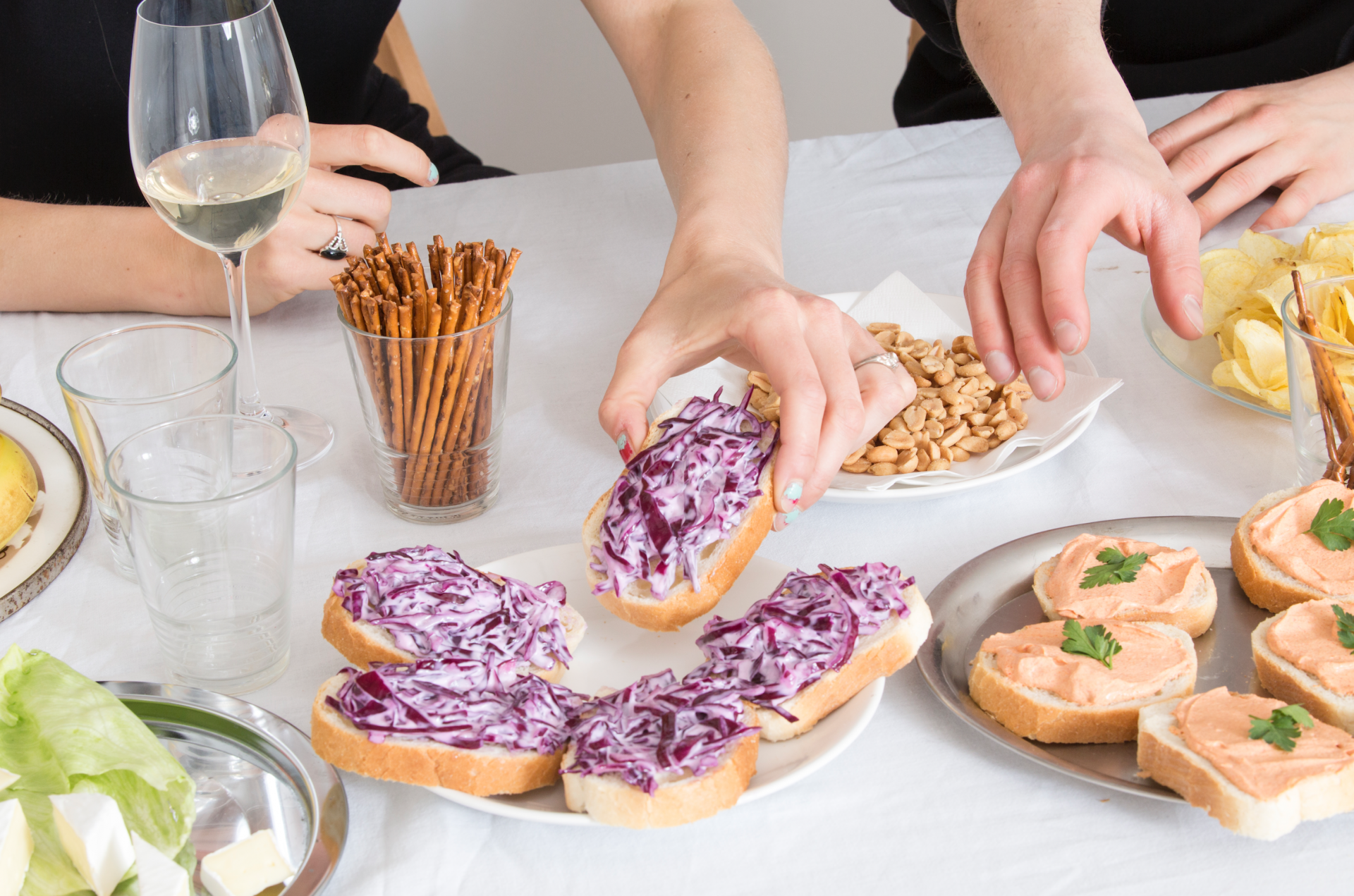 Raut was a discussion podcast about contemporary art with a focus on marginal and borderline forms of art and the transformation of artistic strategies that enter into open and active relationships with other disciplines and communities. The hosts of the series were Agáta Hrnčířová and Max Dvořák, and the dramaturge was A2larm editor Táňa Zabloudilová. You can listen to Raut on Spotify, SoundCloud and Apple Podcasts. Please note that the podcast is available only in Czech.
Artistic and curatorial residencies
In the framework of the project, curatorial and artistic residencies took place in Prague and Oslo in 2021 and 2022. Artworks created throughout the residencies were exhibited at the Biennale Matter of Art 2022 in Prague. Participating were the following artists and curators:
(c) Tereza Havlínková, Jonáš Verešpej
Biennale Matter of Art
21. 7. – 23. 10. 2022
The second edition of Biennale Matter of Art took place from July 21 to October 23, 2022, at the Prague City Gallery, the General University Hospital, and the Šaloun Studio* in Prague. The Biennale was curated by members of the international curatorial group comprising Rado Ištok, Renan Laru-an, Piotr Sikora, and tranzit.cz. On the occasion of the biennale, tranzit.cz published a bilingual anthology of texts that further develops the thematic anchoring of the project from various artistic, critical, and historical perspectives. The exhibition and public program was open to the public free of charge.
Participating artists
Apart Collective, Nolan Oswald Dennis, Anca Benera & Arnold Estefán, Hera Büyüktaşciyan, Barbora Kleinhamplová, Mandy El-Sayegh, Jacques De Koning, Marie Tučková, Alina Popa, Rudolf Samohejl, Lenka Vítková, Michal Bar-Or, Larisa Crunțeanu, Patricia Domínguez, Hanni Kamaly, Alina Kleytman & Marie Lukáčová, Tarek Lakhrissi, Renz Lee, Fathia Mohidin & Adele Marcia Kosman, Omara - Mara Oláh, Linh Valerie Pham with Ha Thuy Hang And Rene O. Villanueva's Characters, Alina Popa, Florin Flueras With Alina Popa, Candice Lin, Alina Popa With Florin Flueras, The Laundry Collective, Vincent Rumahloine, Charlotte Salomon, Sina Seifee, Jana Shostak, Sráč Sam, Bára Šimková, Shūji Terayama, Rene O. Villanueva, Lenka Vítková, Robert Gabris and Ľuboš Kotlár from the I Pack* Collective (Formerly with cat Jugravu), Ceija Stojka
Venues
(c) Tomáš Souček / Tereza Havlínková
Soft Spots
The publication Soft Spots brings together essays, interviews, short stories, and reports from different fields and geographies on various issues, mapping the space of Eastern Europe and beyond with a special emphasis on beyond, with the point of departure being exhaustion—mental exhaustion, cultural exhaustion, material and economic exhaustion—and the ensuing strategic position of weakness or softness.
Featured authors:
Hamja Ahsan, Giulia Loi, Gwendolyn Albert, Dorota Brázdovičová, Amanda Carneiro, Jana Krejcarová-Černá, Brenda Villanueva Fajardo, Robert Gabris, Jana Horváthová, Ábel Ravasz, Ramon Guillermo, Robin Hartanto Honggare, Filip Herza, Brigitta Isabella, Tarek Lakhrissi, Dorota Jagoda Michalska, Anna Remešová, Sráč Sam, Františka Schormová, Markéta Soukupová, Olúfẹ́mi O. Táíwò, Zai Xu
Somewhere in Between: On the Challenges of Artworld in Norway
Organizers
OsloBiennalen
tranzit.cz
Kunsthall Oslo
Press
Video
Links