Martina Drozd Smutná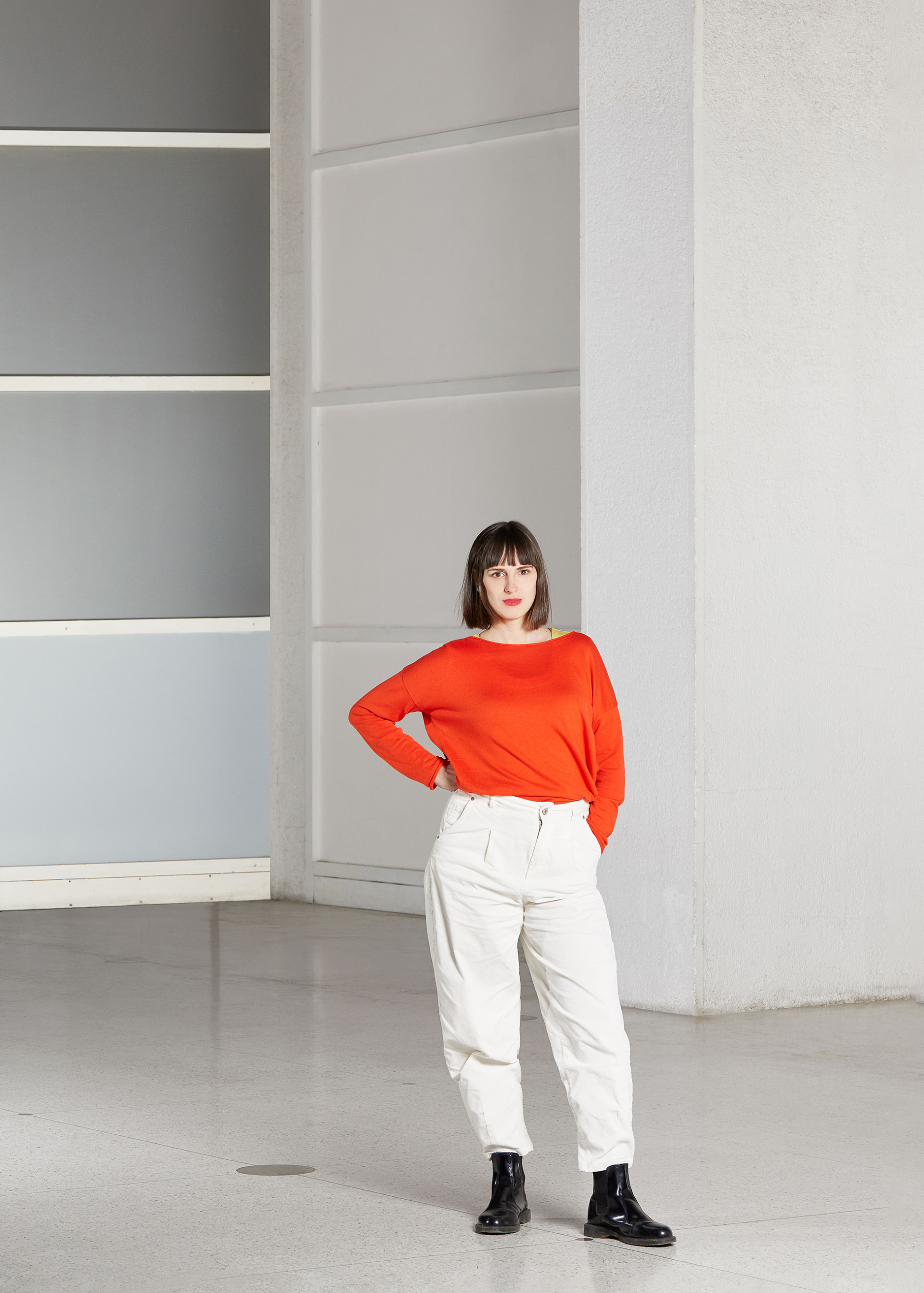 Martina Drozd Smutná (*1989) is an artist working mainly with the medium of painting. She is currently pursuing her PhD at the Academy of Fine Arts in Prague and her research focuses on the historical context and the effects of gender inequalities in traditional artistic disciplines.  She has been awarded an AKTION Research Fellowship at the Academy of Fine Arts, Vienna (2021) and a Bayhost Fellowship at the Academy of Fine Arts, Munich (2023). She understands her artistic work as a language that speaks about intimate and personal experiences, which she does not, however, remove from their social frameworks and seeks to intertwine them with theoretical approaches. She has exhibited individually and as a group in the Czech Republic (Galerie Mladých, Brno; Dole Gallery, Ostrava, the National Gallery and NOD in Prague) and abroad (at the MODEM contemporary art gallery in Debrecen, Exile in Vienna and EFA Project Space New York). Her work is often exhibited in the context of Eastern European art, for example at the Baltic Triennial 14 in Lithuania or at Kunsthalle TRAFO in Poland. She was a co-founder of the activist group Čtvrtá vlna and also a member of Studio Without a Pedagogue. She is a laureate of the Jindřich Chalupecký Award for 2022.
Smutná completed an artistic residency held in 2022 in Oslo in the framework of the tranzit.cz / Biennale Matter of Art project Center and Periphery: Cultural Deserts in Eastern Europe, funded by a grant from Iceland, Liechtenstein and Norway (EEA and Norway Grants) in the program Culture.