Robert Gabris & Luboš Kotlár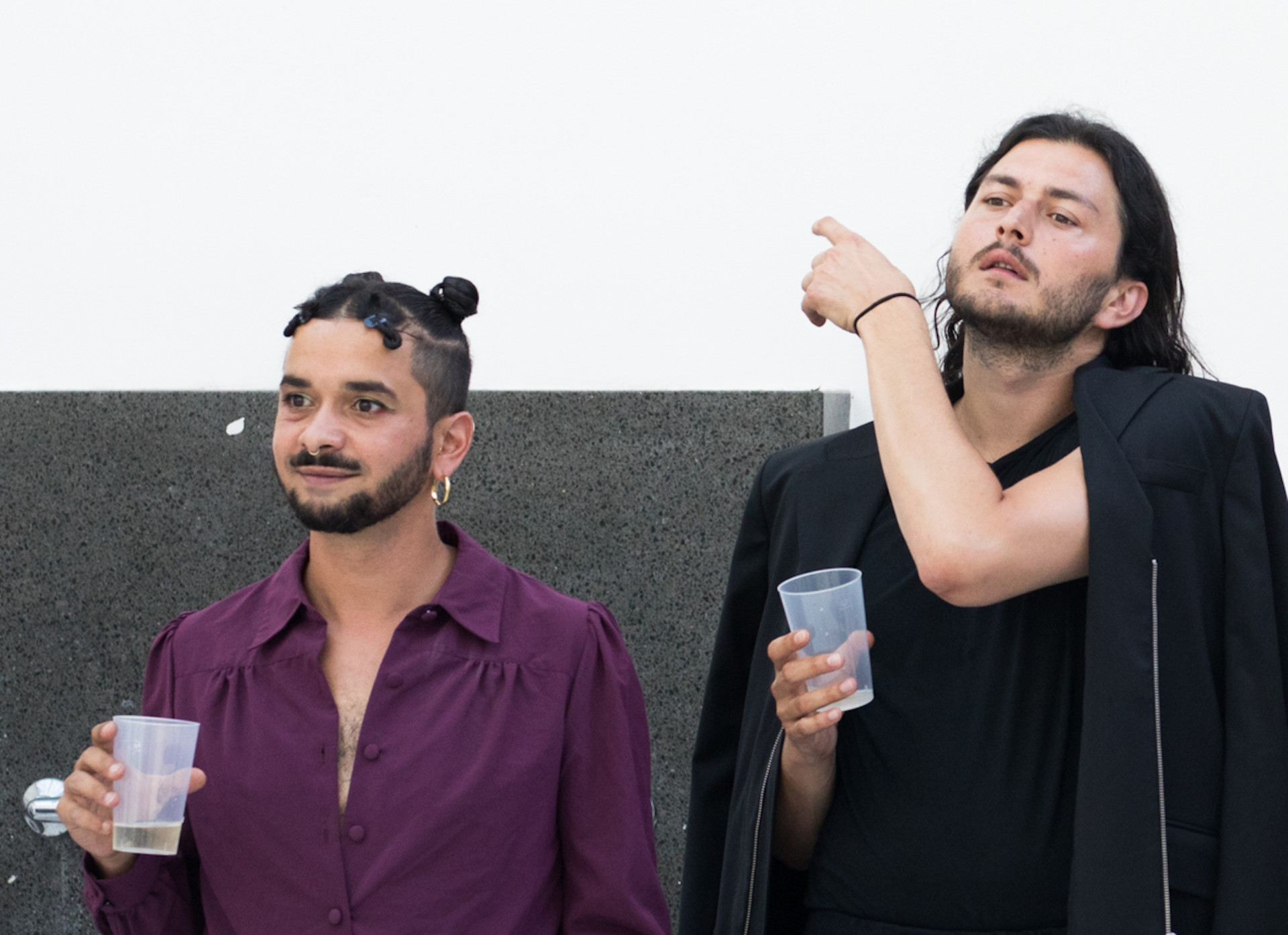 Robert Gabris (*1986) graduated from the Academy of Performing Arts in Bratislava and the Academy of Fine Arts in Vienna. He works in the medium of drawing, which often extends into installation and performance. In his mostly autobiographical work, the theme of identity politics often appears. He is interested in excluded groups or queer corporeality in confrontation with the norms and boundaries of majority society. For him, experimental drawing is a form of resistance to racism and various forms of (social) exclusion. Gabris has presented his work primarily in a Central European context but also in Riga and Shanghai, for example. In recent years, he has also exhibited more frequently on the Czech scene, including at the Biennale Matter of Art (2020), Artivist Lab Gallery (2019), and Moravian Gallery in Brno (2017).
Ľuboš Kotlár (*1991) is a photographer, visual artist and curator. He is a graduate of the Academy of Fine Arts and Design in Bratislava's department of Photography and New Media. During his studies he did a student exchange at Aalto School of Arts, Design, and Architecture in Helsinki and Bezalel Academy of Arts and Design in Jerusalem. He is one of the founders and an active member of the dsk. artist collective, founded in 2012. His main focus is his own artistic practice, photography, and editorial and curatorial work. In 2022 he participated in the residency stay in Villa Romana in Florence, which is the result of mutual effort between the European Roma Institute for Arts and Culture (ERIAC) and Villa Romana.
Gabris and Kotlár completed an artistic residency held in 2022 in Prague in the framework of the tranzit.cz / Biennale Matter of Art project Center and Periphery: Cultural Deserts in Eastern Europe, funded by a grant from Iceland, Liechtenstein and Norway (EEA and Norway Grants) in the program Culture. The residency resulted in the creation of a new work that was exhibited at the second edition of the Biennale Matter of Art 2022 in Prague.