Alina Kleytman & Marie Lukáčová
Middlevil, Chapter 1, 2022, video, 15 min. Commissioned by Biennale Matter of Art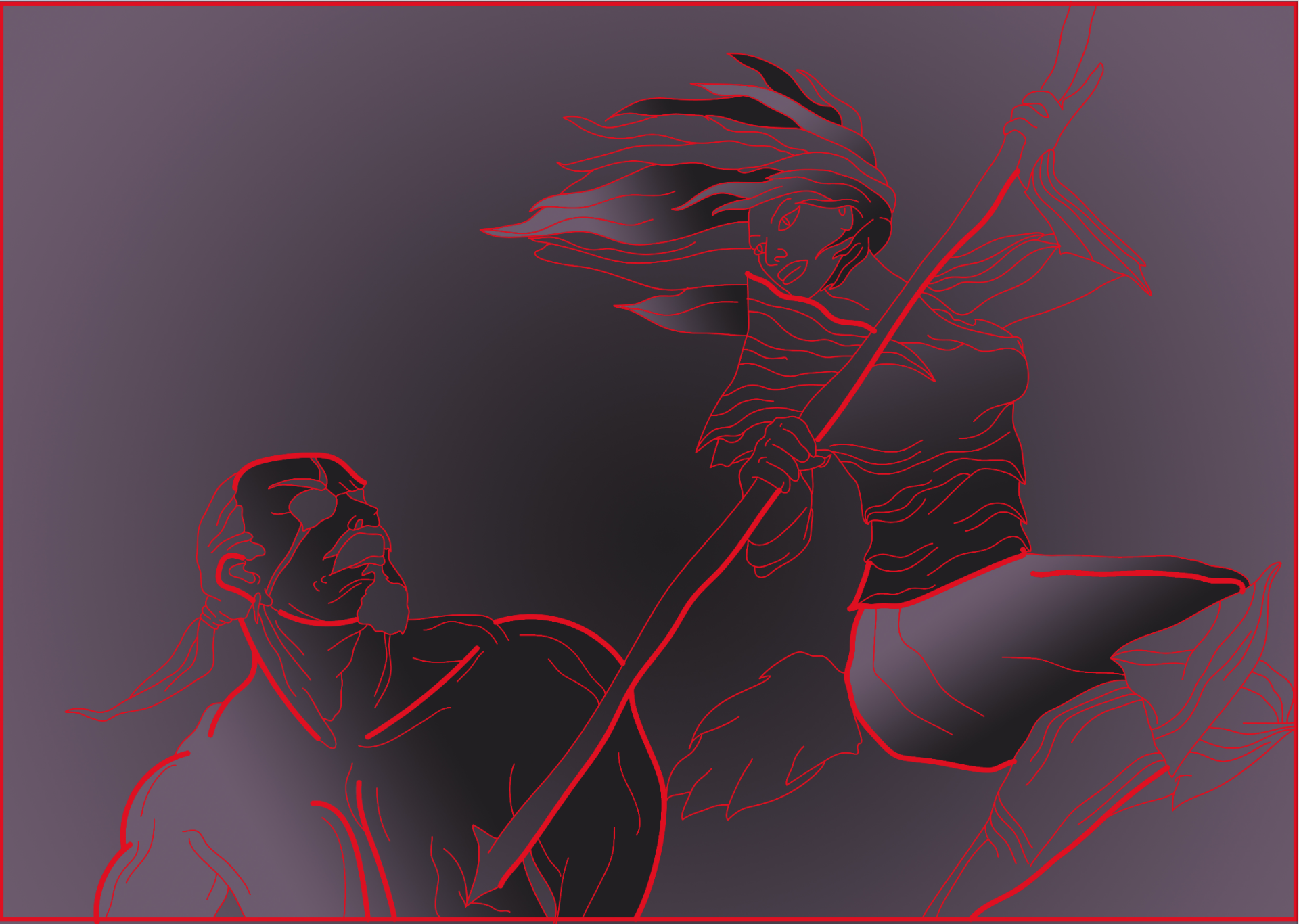 The first chapter of the film goes back to the story of "The Maidens' War"—taken from the Chronica Boemorum written by Cosmas in the twelfth century and very much present in the nineteenth-century Czech National Revival. As the tale has it, after the death of princess Libuše, women started an uprising against men and established Děvín Castle to fight the patriarchy. To this day, the story of women fighting men remains one of the most intriguing chapters in Bohemian history. The motto of the film revolves around a mysterious power which allows women to compete with men and stand against their physical superiority. From the exploration of methods of witchcraft, the narrative turns towards introducing a specific object, an artifact, an uncanny limb that holds a secret. While attached to one's body, it allows one to fight primal fear and possess natural forces instead of being dependent on them. The TALE, which played a crucial role in the past helping the women from Děvín fight the men of Vyšehrad, can now be seen as a healing token combining the past, present, and future in a vortex of emancipation. 
The production of the artwork was supported by a grant from Iceland, Liechtenstein and Norway (EEA Grants) as a part of the project "Centre and Periphery: Cultural Deserts in Eastern Europe".
Marie Lukáčová is a painter, animator, director, rapper and co-founder of the feminist group Fourth Wave, which opened a debate on the topic of sexism at Czech universities. She works mainly with the medium of video and video installation. Her films refashion symbols borrowed from the spheres of politics, mythology, geology, and science. In 2019 she was a finalist in the Jindřich Chalupecký Award. At present she is a lecturer at the Centre for Audiovisual Studies at the Film and TV School of the Academy of Performing Arts in Prague (FAMU).
Alina Kleytman is an artist, curator, and mentor. Since 2020, she has been a curator of the independent art space "Dzherelo" (based in Kyiv, Ukraine). In 2019–2020, she provided mentorship for the long-term project Coming Out of Isolation 2.0 aimed at the elimination of discrimination, xenophobia, and prejudice towards members of the LGBT+ community in Ukraine, initiated by IZOLYATSIA (a platform for cultural initiatives) and supported by the Human Rights Fund 2019.