Linh Valerie Pham with Ha Thuy Hang and Rene O. Villanueva's characters
A Game of Good Citizen, 2022, part of the Rene Villanueva Project. Commissioned by Biennale Matter of Art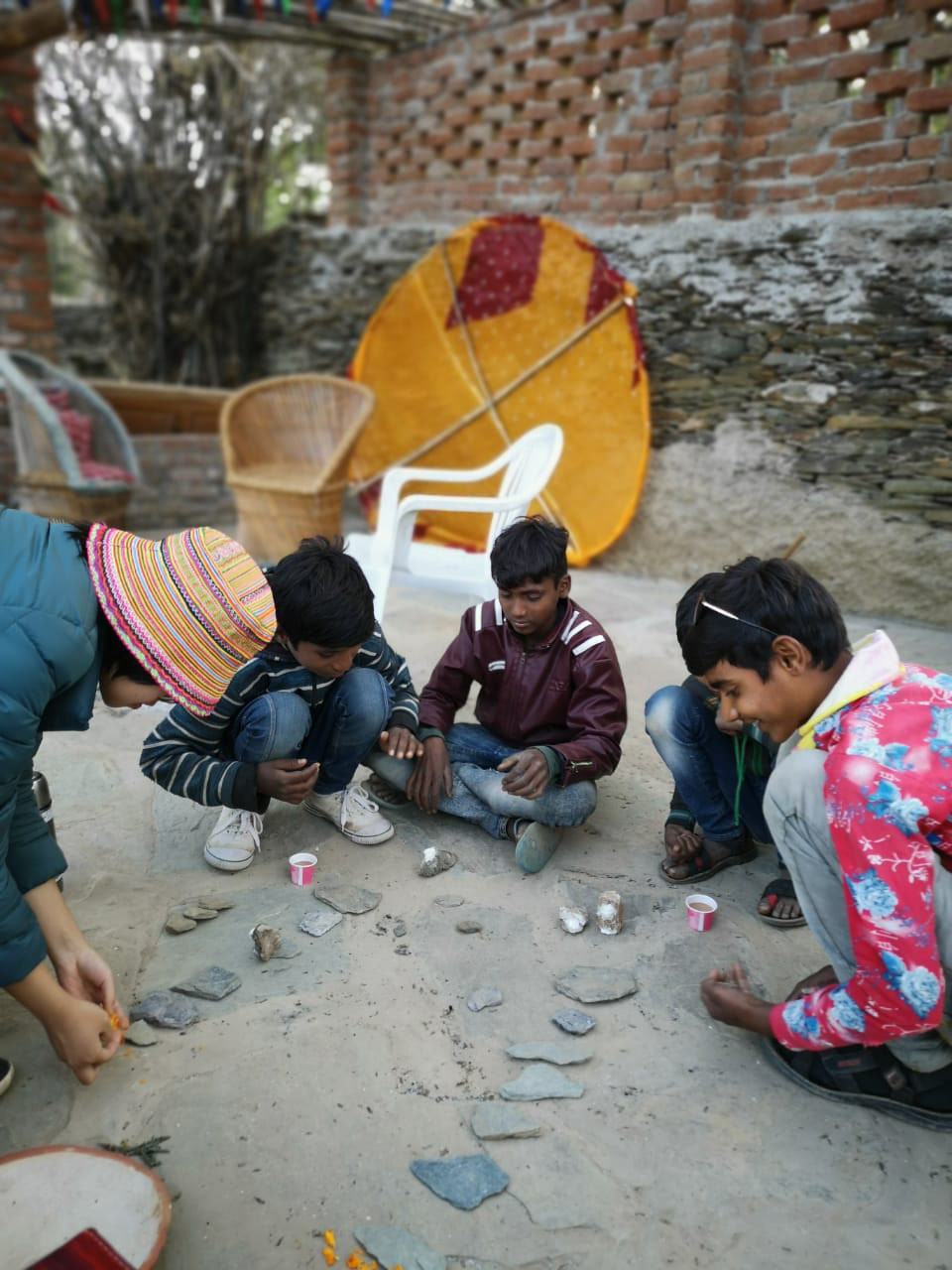 In her commissioned work A Game of Good Citizen, puppetry artist Linh Valerie Pham meditates on the transfusion of playfulness across the intangible and material heritage of daily life. In hacking the traditional Vietnamese game Ô ăn quan, the artist crafts a recreational activity to host a number of quotidian ventures that flourish without the pressure of any artistic authority. The game invites two players or two teams to a board populated with pieces, into which Pham breathes fresh identities by borrowing the nonhuman characters of Filipino children's literature author Rene Villanueva. Such improvisation, which originates from different strands of anthropology—tactical and strategic instincts in game theory and entertainment in oral performance—conceives the formation of creative intelligence in conviviality and in nourishing the logic of competition with intimacy. Pham's A Game of Good Citizen is applied art that aestheticizes and anaesthetizes our remaining leisure time outside any capital.
The production of the artwork was supported by a grant from Iceland, Liechtenstein and Norway (EEA Grants) as a part of the project "Centre and Periphery: Cultural Deserts in Eastern Europe".
Linh Valerie Pham (*1993) is an experimental theater and puppetry artist. She is interested in "movement, puppetry, breath, pretty words, ugly words, and all things magical. Her aim as an artist is to tell stories in a way that disrupts and destabilizes order." She is the founder and artistic director of Mat Tran Ensemble, a performing arts collective with a focus on inclusive and socially-engaged practices. The Ensemble and her own works have been showcased at Goethe Institut (Hanoi), A Space for Experimental Arts (Hanoi), Vincom Center for Contemporary Arts (Hanoi), The Factory Contemporary Arts Center (HCM City), Soul Live Project (HCM City), IFC (Yogyakarta), Brick Theater (New York), CPR-Center for Performance Research (New York), and Dixon Place (New York). She was artist-in-residence at Rimbun Dahan (Malaysia), Udaipur (India), and in the Next Generation Programme by ASSITEJ International as well as a fellow of Arts for Good Singapore. Currently, Pham is also a full-time puppetry director at San Khau Viet. She lives and works in Hanoi, Vietnam.