Charlotte Salomon
Life? or Theatre? A Musical Play, 1941–1943, digital reproduction of paintings on paper; selection from the Prelude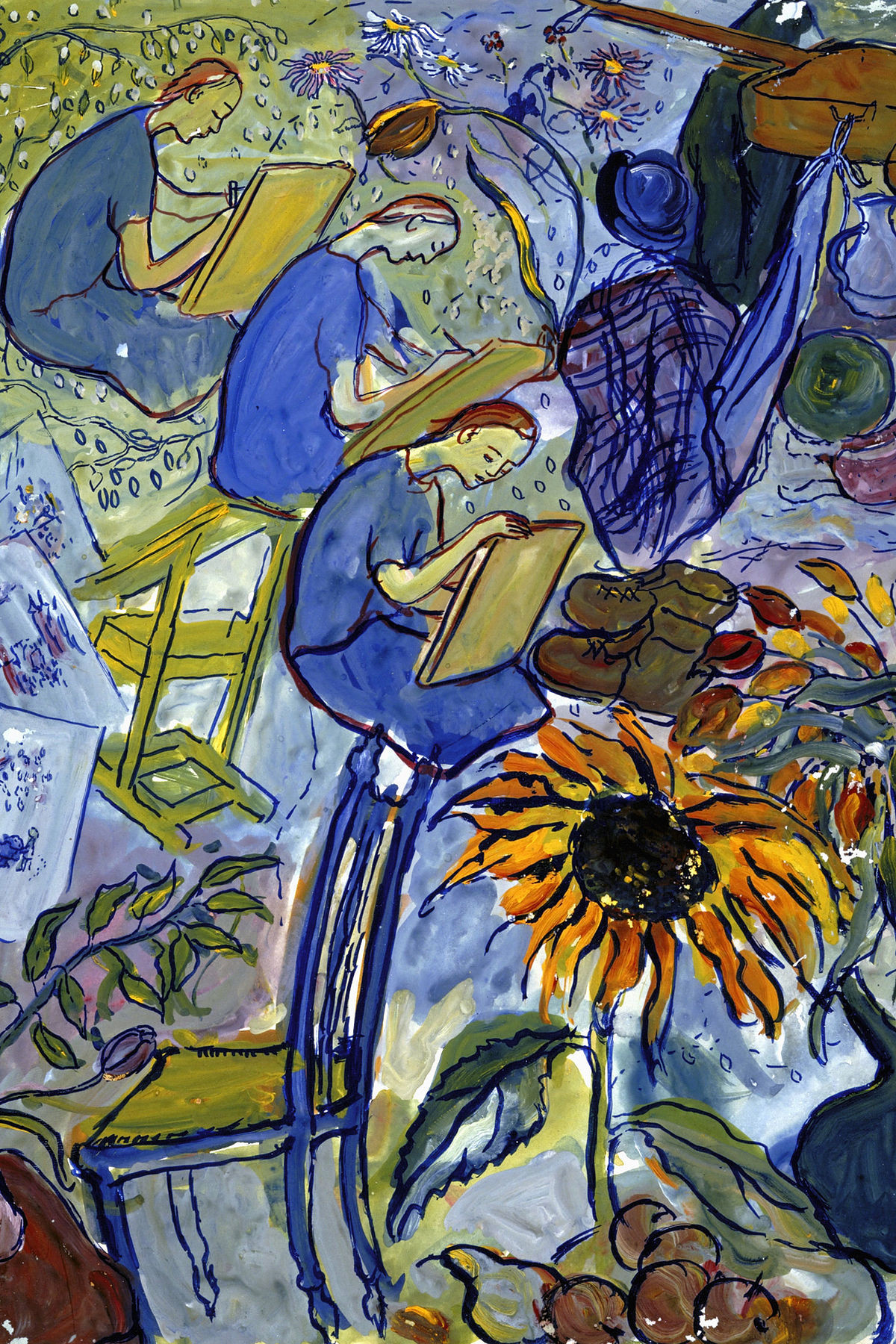 Life? or Theatre? A Musical Play comprises about seven hundred gouaches, of which we only present a selection. It was created as a way of coming to terms with the truth that Salomon learned about her family relatives—that her mother, her aunt, and her grandmother had all committed suicide. Their frustration with life in the patriarchal bourgeois milieu certainly played a role. However, Salomon chose life and art over untimely death, to which, as a pregnant Jewish woman, the Nazis condemned her anyway. Life? or Theatre? was painted in a hurry by a young woman in her twenties who was a war refugee with an uncertain. Yet it is an ambitious, complex, and mature work skillfully incorporating various influences, from interwar cinema, opera, and classical music to philosophy or literature mixing highbrow and popular entertainment. The images include scripts—ironic texts or witty dialogues—and a "soundtrack" to be imagined as an aural background for the narrative. The gouaches tell the story of the coming of age of an artist from a bourgeois family haunted by secrets—mental illness, nervous breakdowns, molestation, suicides, and love triangles. It was created, despite the circumstances, as a life-affirming work. 
The whole collection Life? or Theatre? A Musical Play could be seen here.
As a student, Charlotte Salomon (1917–1943) was considered talentless, yet her major work Life? or Theatre? (1940–42), which consists of 765 gouaches, is today considered a unique work of art. Salomon was born into a liberal Jewish family as the daughter of the surgeon Albert Salomon (1883–1976). She grew up in a middle-class environment in Berlin-Charlottenburg. She is primarily known for her autobiographical cycle, in which art, literature, film, and music are playfully interwoven. It is divided into three parts, in which the young artist tells about her life—a kind of autobiography in which the word "I" does not appear. The main character is the fictitious Charlotte Kann, and other people around Solomon were also given new names. On September 24, 1943, the 27-year-old Salomon was deported from southern France to Auschwitz, where she died in a gas chamber.