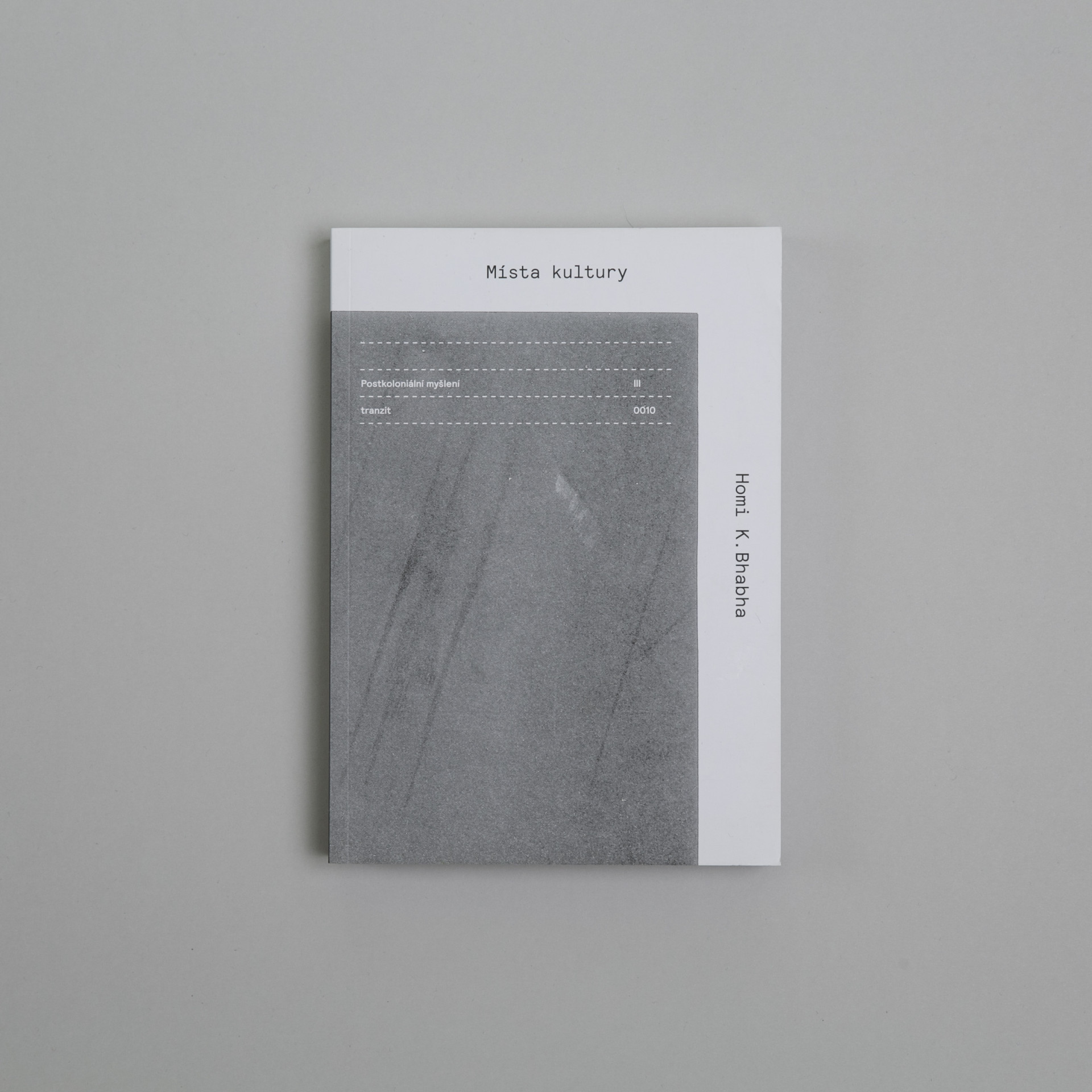 Homi K. Bhabha – The Location of Culture (Post-colonial Theory III.)
Author: Homi K. Bhabha
Editor: Vít Havránek
Translation: Martin Ritter
Language: Czech
Published by: tranzit.cz, 2012
Navigation Edition - volume 0010
Number of pages: 345
Binding: paperback
ISBN: 978-80-87259-16-0
Homi K. Bhabha is one of the best-known contemporary representatives of the academic branch of Postcolonial studies. He is Professor of English and American Literature and Director of the Humanities Center at Harvard University. Born into a Parsi family in 1949 in Bombay, he completed his secondary education there and graduated from the University of Mumbai before obtaining his doctorate at Oxford University.

Bhabha bases his reflections on contemporary literary sources, the theory of literature, the apparatus of Lacanian psychoanalysis, Postcolonial references, Derridean deconstruction, and other authors of European philosophical Post-structuralism. He uses them for critical reconsideration and reformulation, and for a new construction of ideas and terms of identity and of the culture of a nation. His key concept, "cultural hybridity", describes the birth of new forms of culture in contact zones created by colonisation and surmounts the vision of a world founded on immutable identities originating from cultural locations. In the processes of production of "ambivalence", "imitation" and "mimicry" in an environment between colonised and colonising, Bhabha emphasises the interdependence and dialectic of these transfers. In Czech culture the debate over the dilemma of our own national origin versus internationalism and the "selecting" of foreign trends has a historical dimension, and Bhabha's radically hybrid construction reveals a wide range of causes and traumatic motivations, just as possible new readings of Czech cultural production.
Bhabha's texts are sometimes criticised for being dense and difficult to understand.

Homi K. Bhabha writings include, as well as The Location of Culture, the anthology Nation and Narration, Routledge, 1990 and a number of academic texts and essays in exhibition catalogues (Anish Kapoor, Raqib Shaw, Shazia Sianeder, etc.). His work has been awarded prizes, and he also acts as adviser to a large number of cultural institutions (ICA London, Whitney Museum of American Art, Rockefeller Foundation, Asian Art Foundation, UNESCO, etc.).