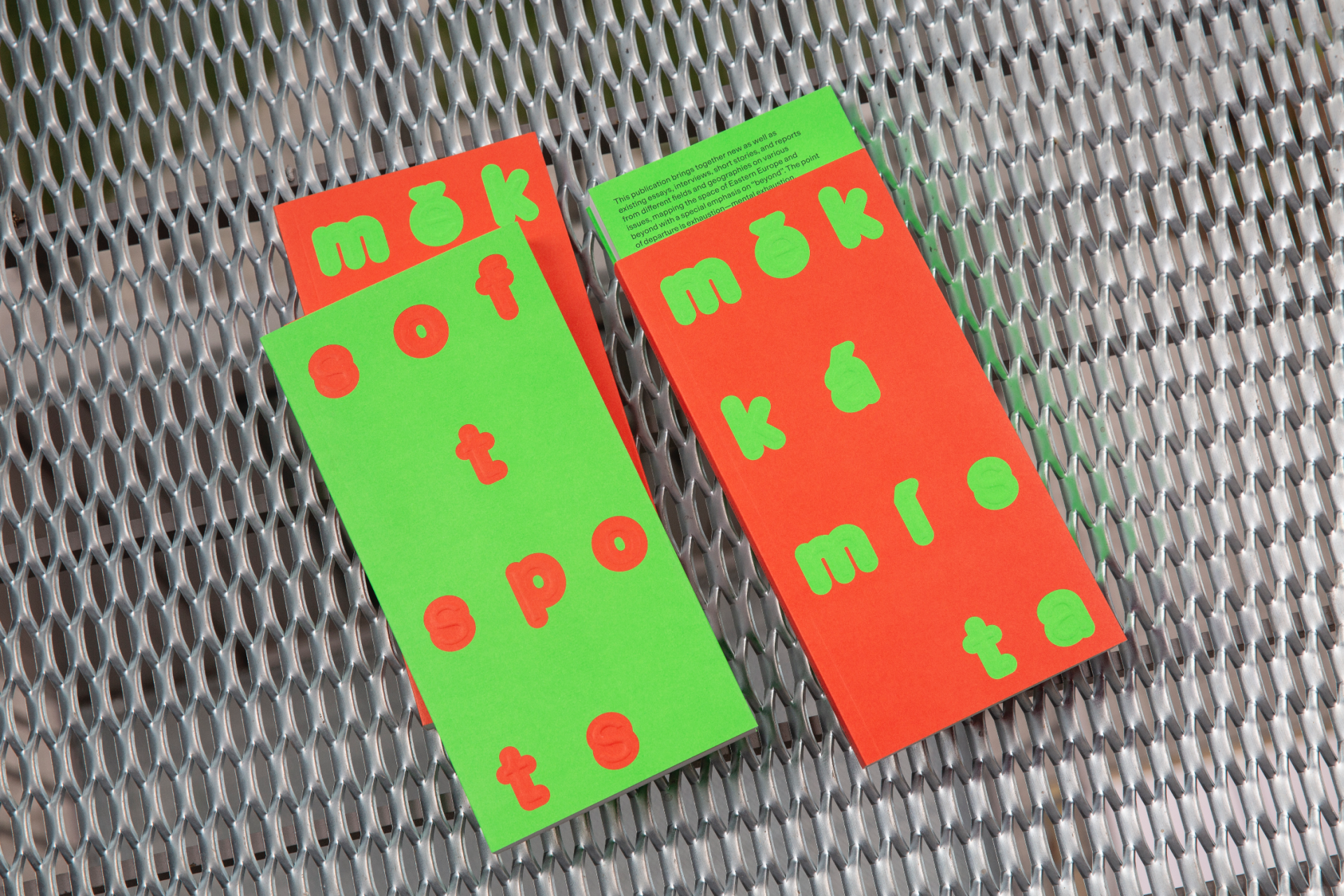 20. 09. 2022 18:00
Hospital
Length: 02 hours 00 minutes
We invite you to the launch of the book Soft Spots, published by tranzit.cz on the occasion of the Biennale Matter of Art 2022. Join the editors of the volume (who are also the biennale curators) on Tuesday,  September 20, 2022, at the General University Hospital in Prague, building A4, where part of the biennale exhibition is taking place. The publication will be available for purchase on site at a 30 % discount.
This publication brings together new as well as existing essays, interviews, short stories, and reports from different fields and geographies on various issues, mapping the space of Eastern Europe and beyond with a special emphasis on beyond. The point of departure is exhaustion—mental exhaustion, cultural exhaustion, material and economic exhaustion—and the ensuing strategic position of weakness or softness. The texts address a variety of topics: racialization, decolonization of museums and museology, the intricacies of cultural exchange, and the implications of radical modernist traditions of thought and aesthetics. They are accompanied by artistic interventions by Dorota Brázdovičová, Markéta Soukupová, and Tarek Lakhrissi. Also included are excerpts from Pižmo, an independent magazine for strengthening cultural diversity published by the SAM83 gallery collective in Česká Bříza.
The book is available in Czech and English versions and will be  sold through the local distributors ArtMap and Kosmas. The English version was published in cooperation with the international distributor Spector Books.
Featured authors and artists:
Hamja Ahsan, Giulia Loi
Gwendolyn Albert
Dorota Brázdovičová
Amanda Carneiro
Jana Krejcarová-Černá 
Brenda Villanueva Fajardo
Robert Gabris, Jana Horváthová, Ábel Ravasz
Ramon Guillermo 
Robin Hartanto Honggare
Filip Herza
Brigitta Isabella
Tarek Lakhrissi
Dorota Jagoda Michalska
Anna Remešová
Sráč Sam
Františka Schormová
Markéta Soukupová
Olúfẹ́mi O. Táíwò
Zai Xu
Free admission
Language accessibility: Czech, English
More