Matter of Art Talks #1: Hera Büyüktaşcıyan in conversation with Rado Ištok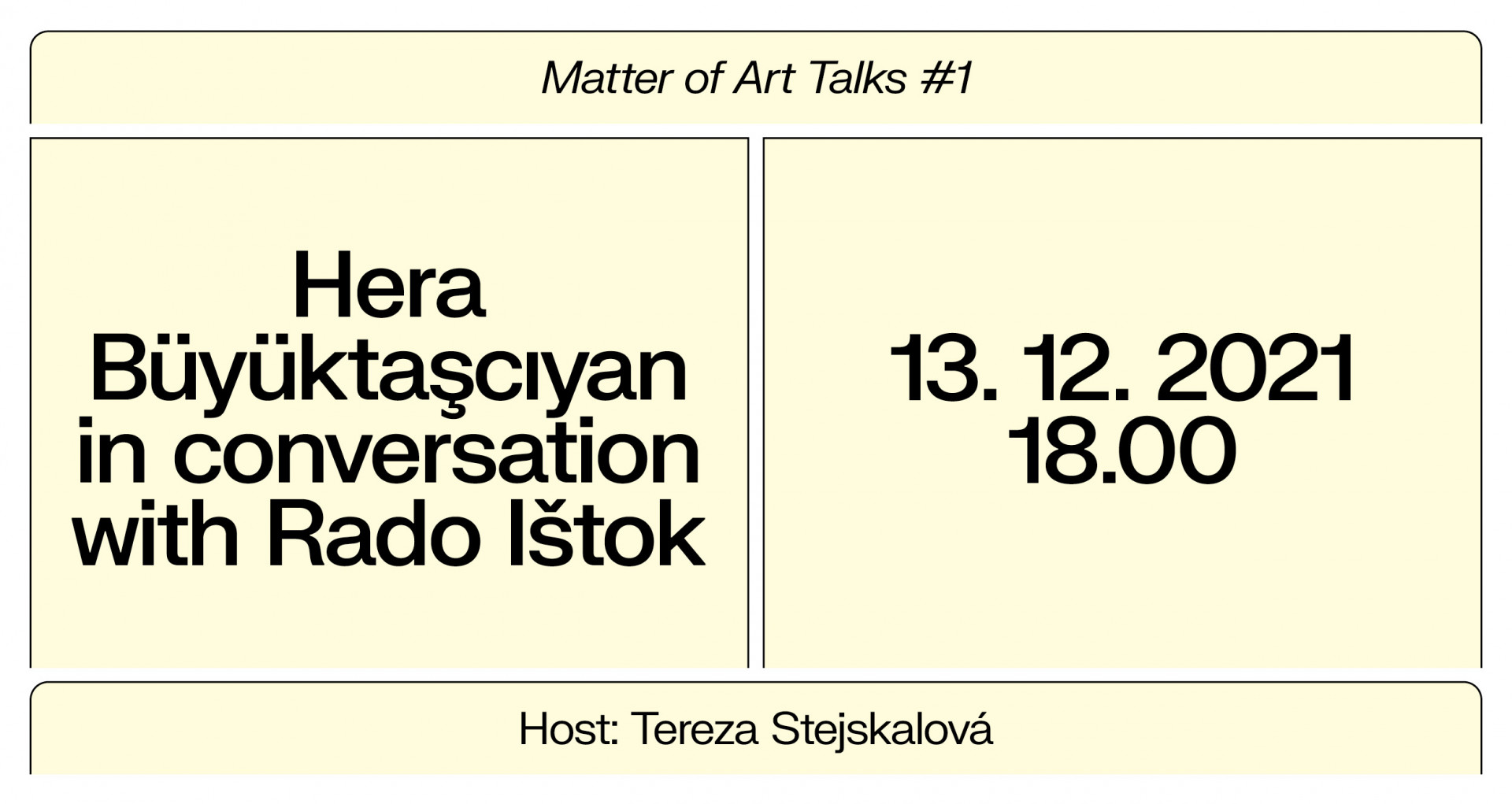 We invite you to the first episode of a series of live-streamed interviews with curators and artists hosted on the Biennale Matter of Art Instagram account. The inaugural debate will take place on Monday, December 13, 2021 at 6 pm (CEST). The artist Hera Büyüktaşcıyan will discuss her current projects and artistic practice with Rado Ištok. The event is hosted by Tereza Stejskalová.
13. 12. 2021 18:00
Length: 01 hours 00 minutes
Biennale
Residency
Discussion
Live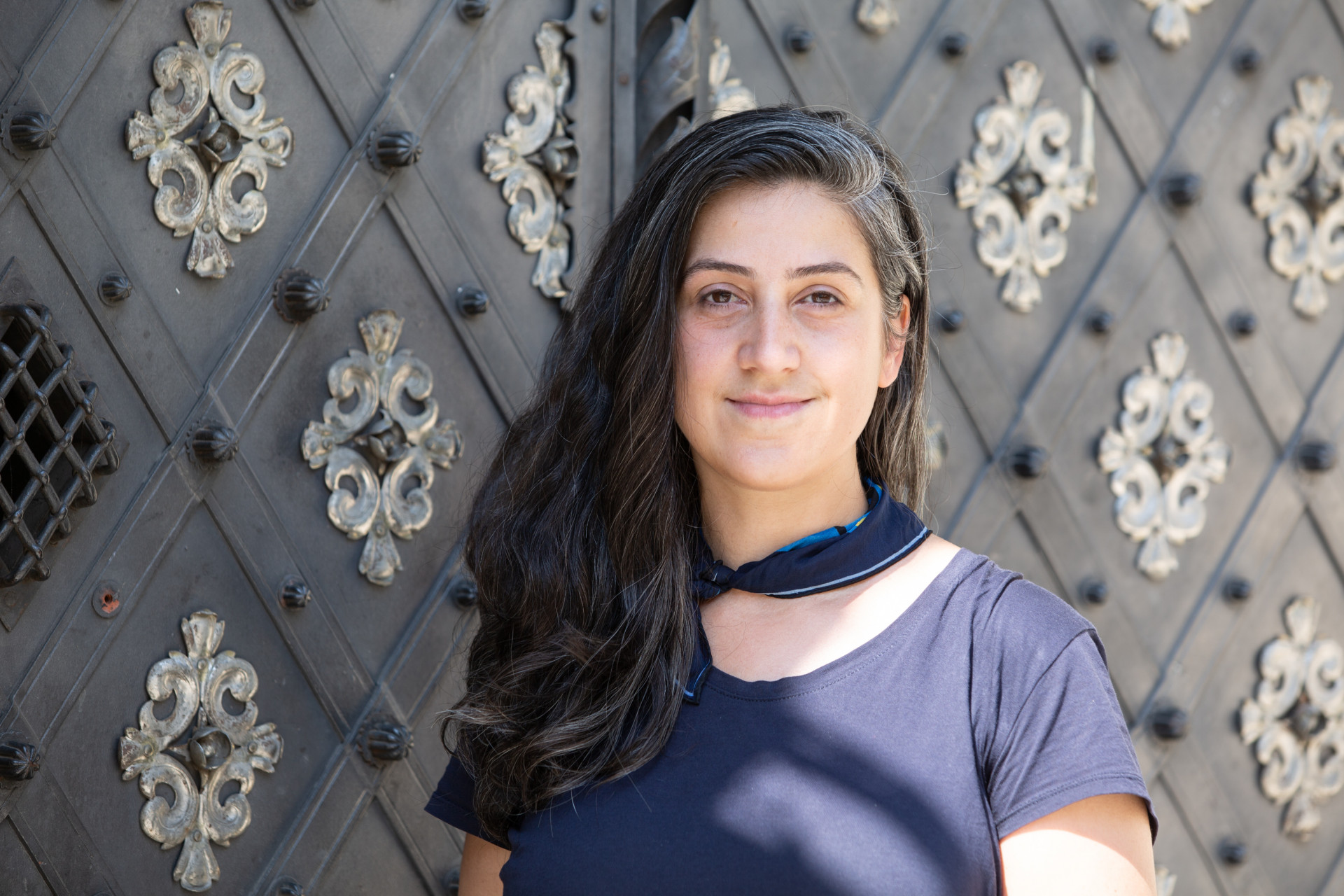 Hera Büyüktaşcıyan is a multidisciplinary artist. She uses the notions of absence and invisibility in order to anchor memory, space, and time through unseen and forgotten aspects of history and architectural memory. Through her site-specific interventions, sculptures, drawings, and films, Büyüktaşcıyan dives into terrestrial imagination by unearthing patterns of selected narratives and timelines that unfold the material memory of unstable spaces.
→ Read more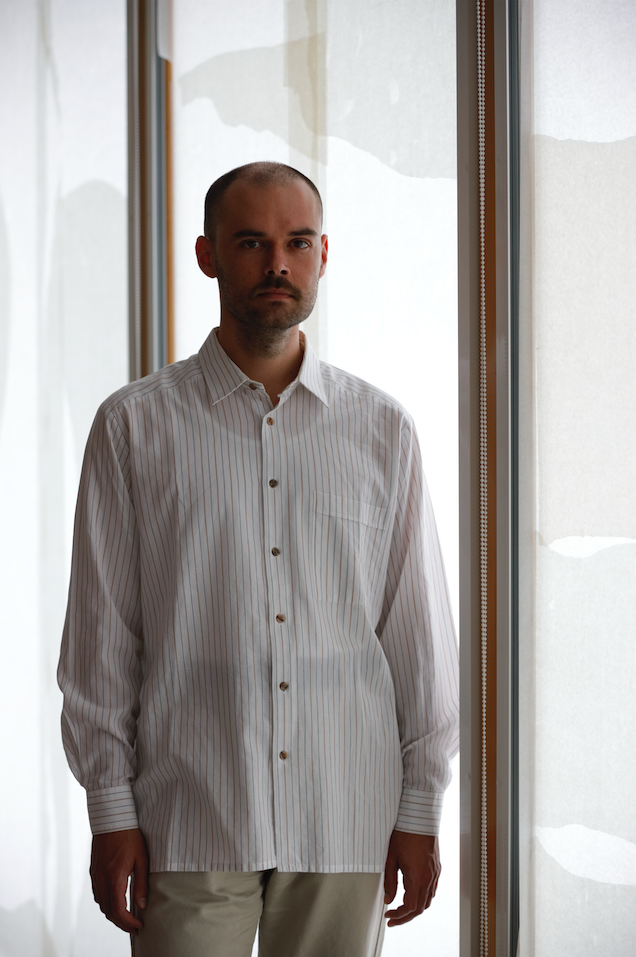 Rado Ištok is a curator, writer, and editor. In 2018–2020 he was the curator of the European Cooperation Project 4Cs: From Conflict to Conviviality through Creativity and Culture at the Nida Art Colony of the Vilnius Academy of Arts, Lithuania, and he is the project leader of Spaces of Care, Disobedience and Desire (2018–2021), a discursive research platform in collaboration with Marie-Louise Richards and Natália Rebelo, supported by the artistic research funding of the Royal Institute of Art in Stockholm, Sweden. He lives and works in Stockholm.
→ Read more
Matter of Art Talks
A series of streamed discussions will introduce the practice of the artists who will create new commissioned artworks for the second edition of the biennale Matter of Art, which will take place in 2022 in Prague. Over the course of four meetings between the 13th and 21st of December 2021, artists Hera Büyüktaşcıyan, Alina Kleytman, Marie Lukáčová, Bára Šimková, and Sina Seifee will engage in discussions with the members of the biennale's curatorial working group, Rado Ištok, Piotr Sikora, Renan Laru-an, and Tereza Stejskalová. The discussions will be streamed live on the Instagram profile of Matter of Art. The discussions are a part of the long-term activities of the artists in collaboration with the organizing institution tranzit.cz, which hosted the participating artists in a creative residency program in Prague in 2021. In the discussions, the artists will focus not only on the context of their artistic practices but also on the commissioned projects that they began developing during their month-long residencies in Prague, which will be presented to the public at the upcoming biennale. The discussions will take place in English, without subtitles.