Abolish the Family: Book Launch and Workshop with Druhá : směna
tranzit.cz is publishing the first czech translation of Sophie Lewis's radical book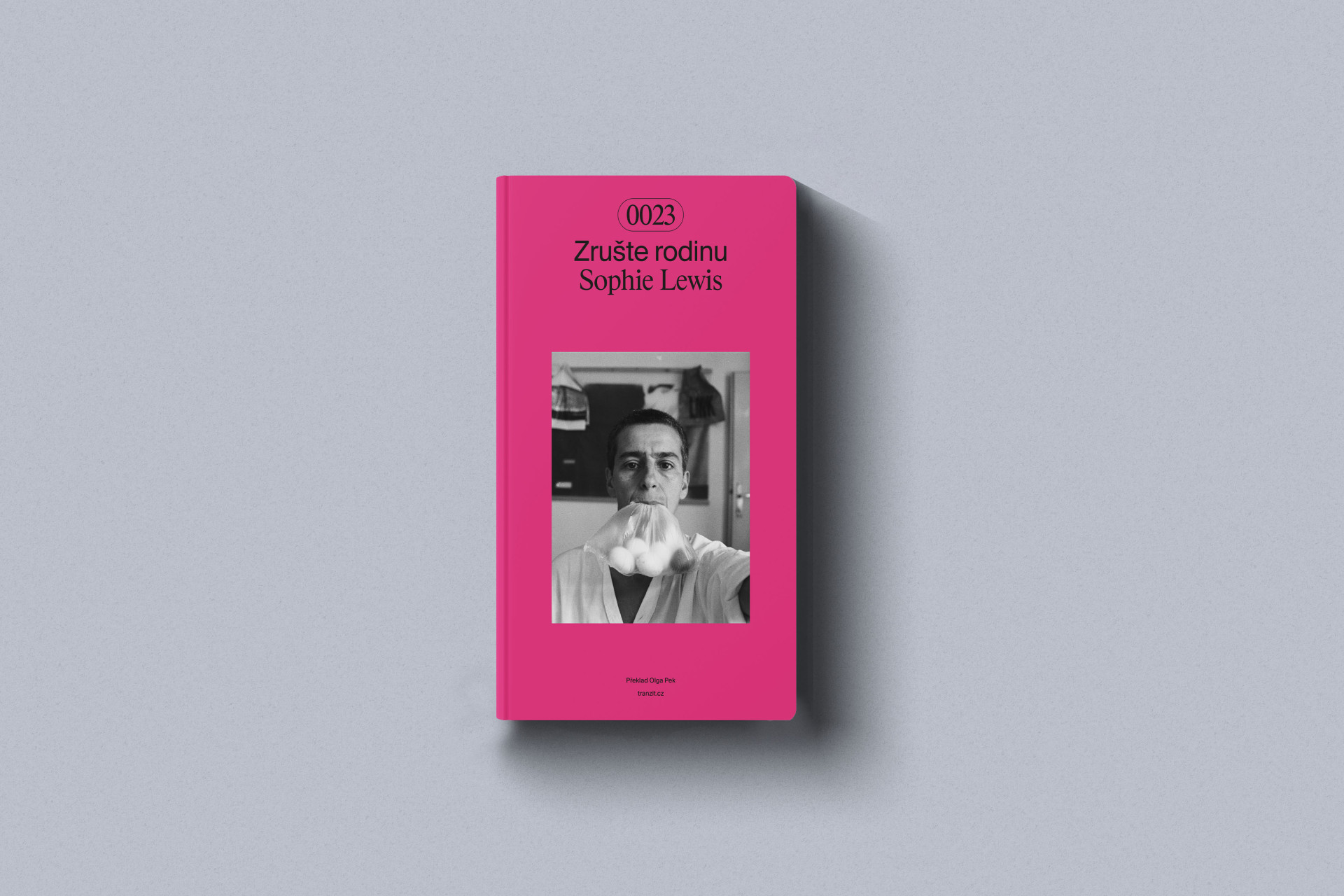 On the evening of Wednesday 27 September 2023 the premises of the Petrohradská kolektiv will host the launch of the book Abolish the Family, featuring a thematic workshop headed by Maja Vusilović and Eliška Koldová from Druhá : směna. During the course of the evening the book shall be on sale at a special discount. Admission to the event is free of charge, but the capacity of the workshop is limited, so please register if you wish to take part in the latter.
Workshop
For the occasion of the book launch, Maja Vusilović and Eliška Koldová, creators of the feminist magazine Druhá : směna, who wrote the epilogue to the Czech translation of Abolish the Family, have prepared a workshop during which they shall engage in a reflection together with those taking part concerning what the family actually is, why it is important to us, the tradition of family abolitionism, the main arguments it employs and why, in a world under the yoke of patriarchal capitalism, it represents a bold vision for a better future.
Programme
17:00 Workshop with Druhá : směna
19:00 Book launch
Venue:
Petrohradská kolektiv
Petrohradská 438/13
101 00 Praha 10
Workshop will take place in the foto studio and the book launch will be at Petrohradská café (entrance from the street).
Workshop info
Facilitation:
Eliška Koldová & Maja Vusilović
Goals of workshop:
→ To understand the fundamental ideas of family abolitionism
→ To outline the arguments presented by Sophie Lewis in her book Abolish the Family
→ To imagine a world without the family
Duration of workshop:
120 min
Number of participants:
30 people
Does the family stand in the way of autonomous love and shared solidarity? And isn't it enough just to reform it? According to Sophie Lewis, the nuclear family is at the heart of injustice, and needs to be abolished. In her book she shows what the world would look like in which family relations were replaced by affinity, and where care wasn't privatised and forced, but fulfilling and collective. The family has established itself in the course of capitalist, colonial and patriarchal history. Abolish the Family: a Manifesto for Care and Liberation therefore examines the history of aspirations to abolish the family, continuing in this project with a critique of contemporary familialism and a demand for anti-family politics. Sophie Lewis is a British writer and lecturer now living in the USA. Her breakthrough came with the publication of her book Full Surrogacy Now: Feminism Against Family (2019), in which she drew attention to the precarisation of surrogate motherhood and proposed a new conception of maternal care as a collective endeavour. In her work she deals with themes of care and physicality from a queer perspective, and follows on from the work of feminist authors such as Donna Haraway and Shulamith Firestone.
→ FB event