Important information about the festival We Are All Emotional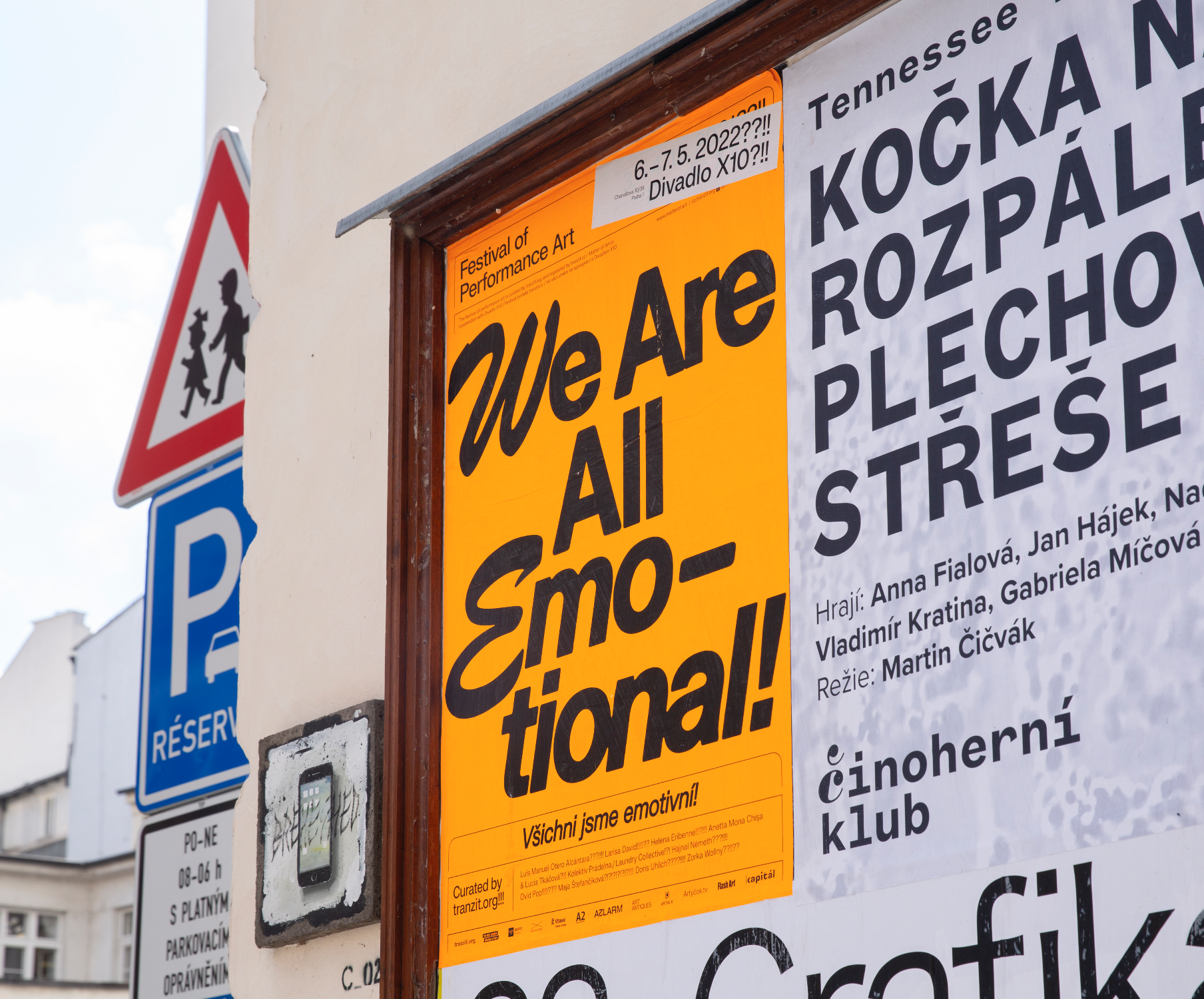 05. 05. 2022 16:00
2022
tranzit.org
Festival of Performance Art
The program will take place on May 6 and 7 starting at 7:00 p.m. Doors will be open from 6:30 p.m. A detailed schedule including synopses of the performances and biographies of the artists can be found on our website. During the program, it will be possible to move freely about the theater space and leave the venue. A theater bar will be open on site. You can pick up your copy of the book of interviews We Are All Emotional! free of charge when you enter.
I need a ticket
Tickets to the festival will be available free of charge during both festival nights at the door until the total capacity of the venue is reached. It is no longer possible to book tickets via GoOut.

I have a reservation from GoOut
The online ticket with a QR code must be exchanged for a wristband at the venue on the first day of the ticket's validity no later than 6:50 p.m. Entrance to the auditorium and other areas will be possible only with a wristband. Unclaimed reservations will be released to others.

I have a reservation, but I can't make it
If you have reserved a two-day ticket and are unable to attend on Friday, kindly contact us by e-mail at office.cz@tranzit.org. If you will not be able to attend at all, please let us know. The venue has a limited capacity, and someone who was not able to get a reservation might be happy to have your ticket.

Child zone
There will be a supervised children's area in the theater where you can leave your children in care free of charge from 6:30 to 10:00 p.m. on both days of the festival.

Afterparty
The performance program will be followed on both nights by an after party in the bar area with DJs from the collective Glory Affairs, to which you are cordially invited.