Visit the second edition of the Biennale Matter of Art before it closes on October 23. What is the program for the last ten days of the exhibition?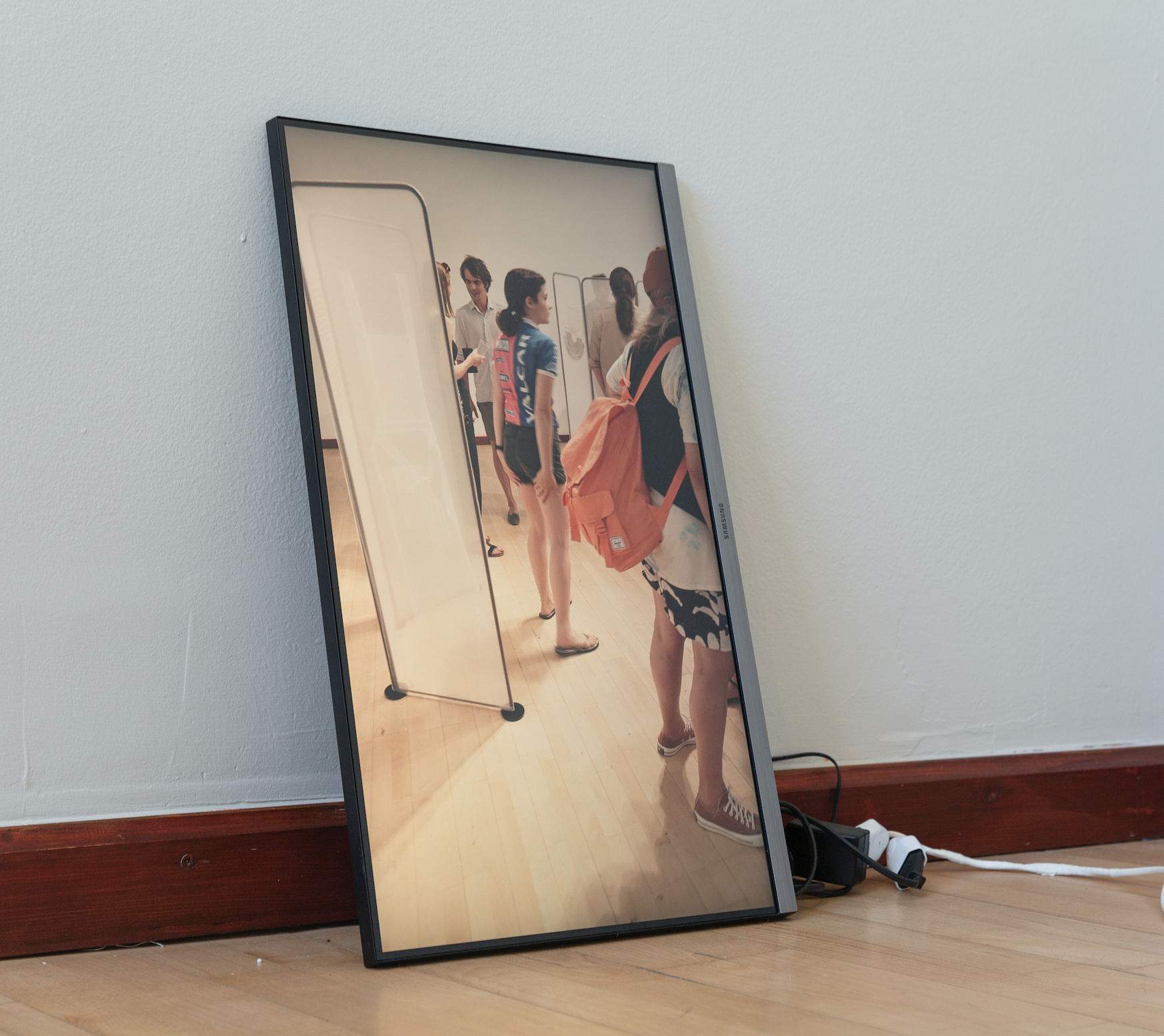 Three guided tours in Czech (October 18) and English (October 21 and October 22) will be led by the biennale curators Rado Ištok, Piotr Sikora, Tereza Stejskalová, and František Fekete. The tours will take place in both exhibition locations – in the halls of the Prague City Gallery on the second floor of the Municipal Library (GHMP) and in the industrial halls of the former laundry of the General University Hospital (VFN) on Charles Square. On Tuesday, October 18, at 3 p.m. the GHMP will also hold its last meeting with the Laundry Collective. On Wednesday, October 19, the online program will offer a debate about feminist perspectives on the war in Ukraine. The program will be hosted by Eliška Koldová, and the guests include Olena Lyubchenko, philosopher Ewa Majewska, sociologist Oksana Dutchak, and poet and performer Iryna Zahladko.
Exhibition
In an installation divided into two main locations, viewers will encounter art from around the world. The selected works link the themes of fragility, vulnerability, and trauma. Among the projects on display is a site-specific installation by British artist Mandy El-Sayegh, who has covered part of the hospital space with a collage of her drawings and paintings and has complemented them by painting directly in the space itself, which is a response to the original nature of the hospital's structural and decorative elements. Artist Patricia Domínguez is exhibiting a complex altar at the biennale, whose central visual motif is the human eye and various healing and curative materials. Eight new projects have been created specifically for the biennale, including a new video by Ukrainian artist Alina Kleytman. The audience can also look forward to more than three dozen other artists. A list of all of the exhibiting artists can be found here.
The exhibition was collectively prepared by curators Rado Ištok, Renan Laru-an, Piotr Sikora, and the tranzit.cz collective (Tereza Stejskalová, Veronika Janatková, František Fekete). The biennale is wheelchair accessible in both buildings, and admission is free of charge. The Prague City Gallery can be visited from Tuesday to Sunday, the General University Hospital from Thursday to Sunday. The biennale also offers extended evening opening hours every Thursday until 8 p.m. at the GHMP and every Friday until 8 p.m. at the VFN. The anthology Soft Spots, which develops the themes of the exhibition through texts from critical theory and philosophy, was published by tranzit.cz to accompany the biennale and is available for purchase in both locations in Czech and English versions.