Shaking Up The Museum: Workshop with Kateryna Lysovenko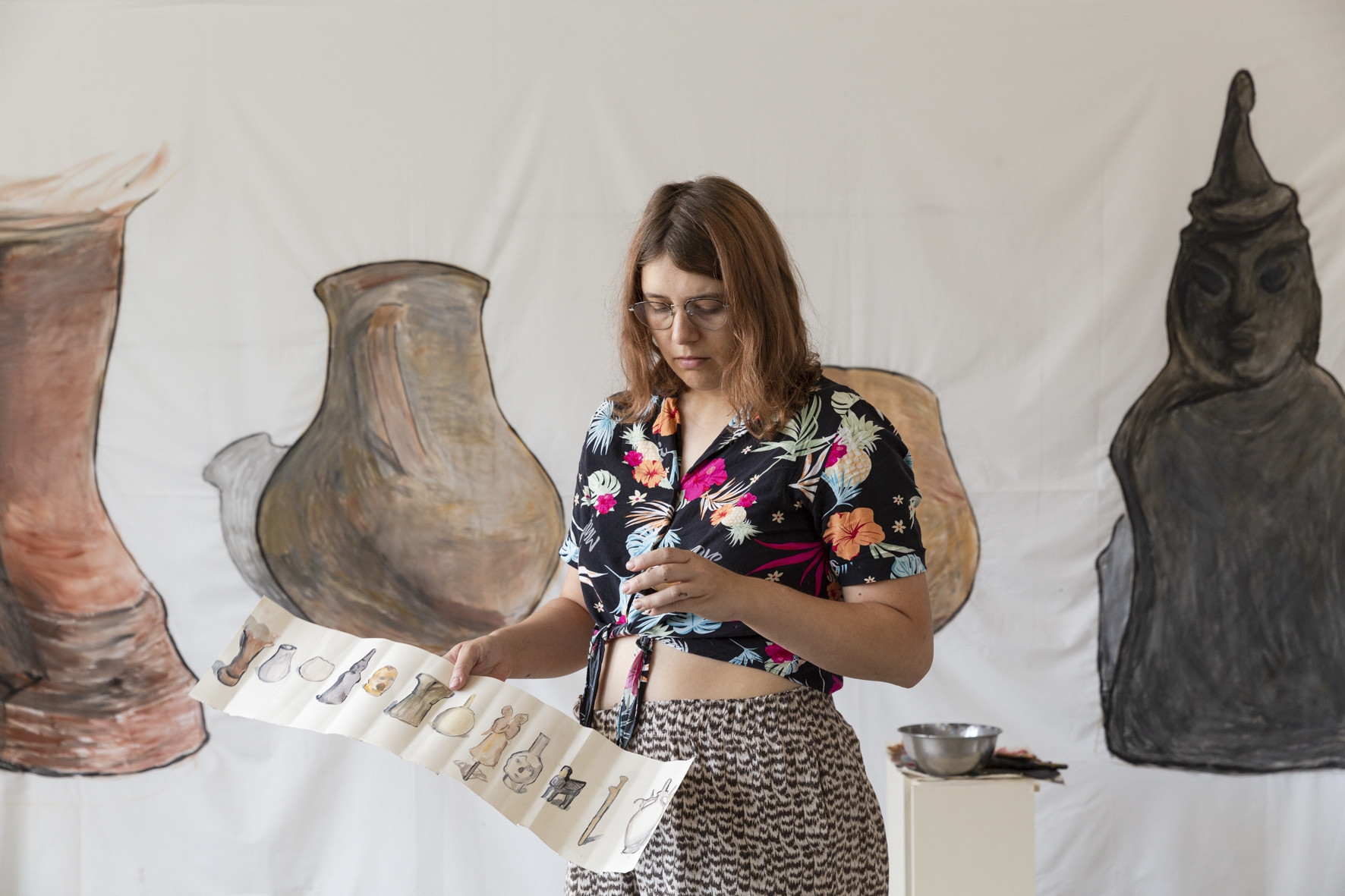 Kateryna Lysovenko (c) Tereza Havlínková
14. 08. 2023 10:00
Length: 01 hours 30 minutes
workshop
artist-in-residency
Workshop for preschool children from Ukraine led by Ukrainian painter Kateryna Lysovenko. The children will be creatively processing the experience of living in a different country and a new environment. Lysovenko is in Prague in July and August 2023 for an artist residency as part of the In the Matter of Art 2023 Biennial. The workshop capacity is currently full.
Date: 14 August 2023, 10:00-11:30
Place: Tábor solidarity
Address: Mánesova 1656/88, Prague 2
Admission: free
Language: Ukrainian
The workshop is organized by tranzit.cz / Biennial In the Matter of Art in collaboration with Tábor solidarity. The event is part of Kateryna Lysovenko's artist residency in Prague in 2023, which was funded by the European Union – NextGenerationEU.