Biennale Opening #1 – GHMP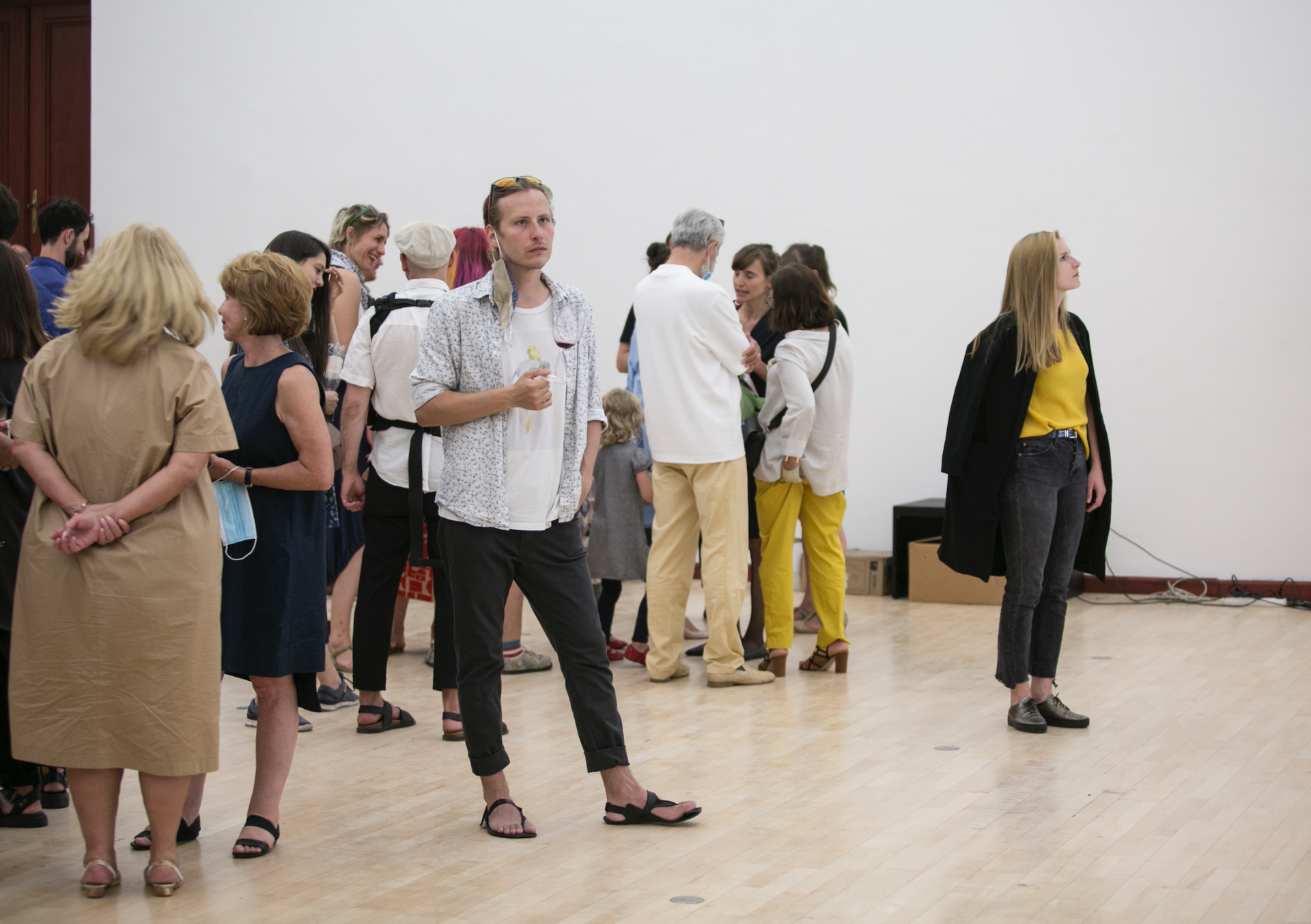 20. 07. 2022 18:00
GHMP
Length: 06 hours 00 minutes
Tranzit.cz collective and the Prague City Gallery cordially invite you to the opening of the Biennale Matter of Art 2022 on Wednesday, July 20 at 6.00 p.m. The program of the first opening night includes performances by Florin Flueras, and The Laundry Collective. We also invite you to an afterparty at Bike Jesus on Štvanice Island starting at 9 p.m.
Artists: APART collective, Larisa Crunțeanu, Patricia Domínguez, Florin Flueras & Alina Popa, Hanni Kamaly, Alina Kleytman & Marie Lukáčová, Tarek Lakhrissi, Renz Lee, Candice Lin, Fathia Mohidin & Adele Marcia Kosman, Mara Oláh, Linh Valerie Pham, Alina Popa, Alina Popa & Florin Flueras, The Laundry Collective, Vincent Rumahloine, Charlotte Salomon, Sina Seifee, Jana Shostak, Sam Sráč, Ceija Stojka, Barbora Šimková, Shuji Terayama, Rene O. Villanueva, Lenka Vítková
18:00 Opening ceremony
19:00–21:00 The Laundry Collective: What we want so that the gallery is for all people, without exception
18:00–21:00 Florin Flueras: Unexperiences
22.00 Opening party w/ DJ zey @ Bike Jesus
On Thursday, July 21, the opening continues in the second location of the biennale – the General University Hospital in Prague in the former laundry room. After the opening and a guided tour, a discussion between the curators and the artists will follow in the nearby Center for Architecture and Metropolitan Planning (CAMP). On Friday, July 22, we invite you to the Šaloun Studio for the opening of the installation by Robert Gabris & Luboš Kotlár of the collective i pack*. Admission to all events and the exhibition is free of charge.